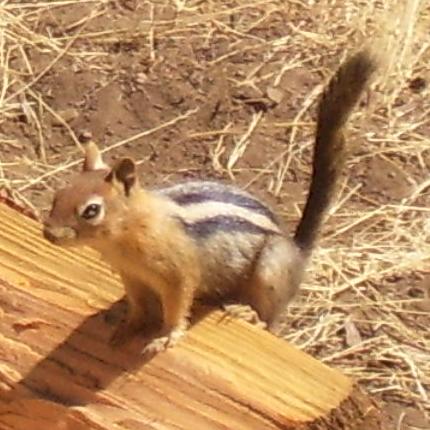 Reading
Suggestions are Welcome! You can e-mail me or hit me up via any of the other contact methods at the footer of the page. I'll never get to everything. I'll basically try anything once if I'm in the mood, except pornographic or overly violent material.
If you're curious what I've read already, you should consult *drum-roll*:
As of the time of this writing (February 2020), it should be more or less updated to the last book I finished reading.
Currently Attempting
Nicomachean Ethics - Aristotle
Big Suggestion List
Abominable – Dan Simmons
All Clear – Connie Willis
All the Light We Cannot See – Anthony Doerr
Anathem – Neal Stephenson
And the Mountains Echoed – Khaled Hosseini
Anna Karenina – Leo Tolstoy
The Assassination of Jesse James by the Coward Robert Ford – Ron Hansen
Atlas Shrugged – Ayn Rand
Before the Wind – Jim Lynch
Benefit of the Doubt – Greg Boyd
Blackout – Connie Willis
Blue Mars – Kim Stanley Robinson
The Brothers Karamazov – Fyodor Dostoyevsky
A Canticle for Leibowitz – Walter M. Miller, Jr.
A Catskill Eagle – Robert Parker
Can You Drink This Cup? – Henri Nouwen
Christology – Gerard O'Collins, S.J.
Complete Stories – Flannery O'Connor
Count Zero – William Gibson
A Crisis of Saints – Fr. George Rutler
The Curiosity: A Novel – Stephen P. Kiernan
Cryptonomicon – Neal Stephenson
David and Goliath – Malcom Gladwell
Death Comes for the Archbishop – Willa Cather
Death on a Friday Afternoon – Richard John Neuhaus
The Devil Hates Latin – Katharine Galgano
Dies the Fire – S.M. Sterling
Don Quixote – Miguel de Cervantes
Dune – Frank Herbert
Eating Animals – Jonathan Foerr
The Elementary Particles – Michel Houellebocq
Father Elijah – Michael O'Brien
Fatherless – Trilogy – Brian Gail
Freddy and Fredericka – Mark Helprin
God at the Ritz – Msgr. Lorenzo Albacete
Gone With the Wind – Margaret Mitchell
Green Mars – Kim Stanley Robinson
The Heart of the Matter – Graham Greene
Hints of Heaven – Fr. George Rutler
House of Leaves – Mark Z Danielewski
In Sylvan Shadows – R.A. Salvatore
I Take Thee, Serenity – Daisy Newman
Kepler's Dream – John Lear
Kristin Lavransdatter – Sigrid Undset
Lancelot – Walker Percy
Little Brother – Cory Doctorow
The Lord – Romano Guardini
Lord of the Rings (Trilogy) – J.R.R. Tolkien
Mariette in Ecstasy – Ron Hansen
The Master and Margarita – Mikhail Bulgakov
Meditations – Marcus Aurelius
Mistborn (Trilogy) – Brandon Sanderson
Modern C++ Design: Generic Programming and Design Patterns Applied 1st Edition – Andrei Alexandrescu
Monsignor Quixote – Graham Greene
The Mystery of Things – Debra Murphy
The Napoleon of Notting Hill – G.K. Chesterton
One Glorious Ambition – Jane Kirkpatrick
"On Seeing the 100% Perfect Girl One Beautiful April Morning" – Haruki Murakami
The Princess and Curdie – George MacDonald
A Princess of Mars – Edgar Rice Borroughs
The Principles of Literary Criticism – I.A. Richards
Quiet – Susan Cain
Ready Player One – Ernest Cline
Reclaiming Catholic Social Teaching – Anthony Esolen
Red Rising – Pierce Brown
The Rum Diaries – Hunter S. Thompson
Resident Aliens – Stanley Hauerwas
The Righteous Mind – Jonathan Haidt
To Say Nothing of the Dog – Connie Willis
Truly Madly Guilty – Liane Moriarty
Secrets in the Dark – Frederick Buechner
The Selfish Gene – Richard Dawkins
The Seven Storey Mountain – Thomas Merton
Shards of Honor – Lois McMaster Bujold
Snow Crash – Neal Stephenson
Soul Catcher – Frank Herbert
The Spirit of Medieval Philosophy – Etienne Gilson
Sweeping Up Glass – Carolyn Wall
Theism and Humanism – Arthur James Balfour
Theology and Sanity – Frank Sheed
Truthfulness and Tragedy – Stanley Hauerwas
Unbroken – Laura Hillenbrand
Walden – Henry David Thoreau
The Way of Kings – Brandon Sanderson
Why the Church? – Fr. Luigi Giussani
The Worm Ouroboros – E.R. Eddison
You Poor Monster – Michael Kun

Responses for Posterity
Ebby 09.16.2017 at 5:08 pm
The name of the wind, obviously. And book 2, and someday, when Patrick rothfuss gets it together, book 3. Something about this series is just wonderful and delightful and makes my heart Happy. I love them. Like stranded-on-a-deserted-island-what-book-do-you-take love them.
The way of Kings, by Brandon Sanderson is also on my list of favorites. So far only two books (of the ten he has planned) are published, but I think number 3 comes out this year? Super good fantasy books that I've read more than once because I wanted to share them with Nathan.
These ones live more in the realm of "chick-lit" but I also have really enjoyed anything by Liane Moriarty.
Nathan 09.16.2017 at 10:35 pm
I second Ebby for The Way of Kings.
If you are looking for something truly different, House of Leaves by Mark Z. Danielewski is at once bewildering and beautiful. It is some amalgamation between experimental and ergogic literature that I doubt anyone could recreate with a modicum of success. If you want to read this one, I can loan you my copy. It is slightly beat up, but I think encountering this story through worn pages passed on from another person adds to the tale itself in the most uncanny way.
Connie Willis is another great author that Ebby and I appreciate. Titles include; "To Say Nothing of the Dog", "Blackout", "All Clear" and "Crosstalk".
Personally, I am a fan of Dan Simmons. He's probably most famous for the Hyperion series, but I think some of his other novels are an impressive combination of the horror, sci-fi, mystery and historical fiction genres. I like "Abominable," and am part way through "Children of the Night" and "Carrion Comfort."
And lastly, as I write this, Ebby says to add "Ready Player One." I know nothing about it. So if you want more than the title, you'll have to take it up with her.
Happy reading!
kkairos 09.17.2017 at 12:55 am
Thanks @Nathan and @Ebby! I will add those at next edit to the list.
jack 10.06.2017 at 12:08 pm
Ooh good list. I haven't read Atlas Shrugged, but I did read The Fountainhead and thought it was incredible.
I'll also say Watership Down, since that is a true favorite of mine. Really cool adventure story where they're often pausing to tell stories about their folk hero's crazy adventures.